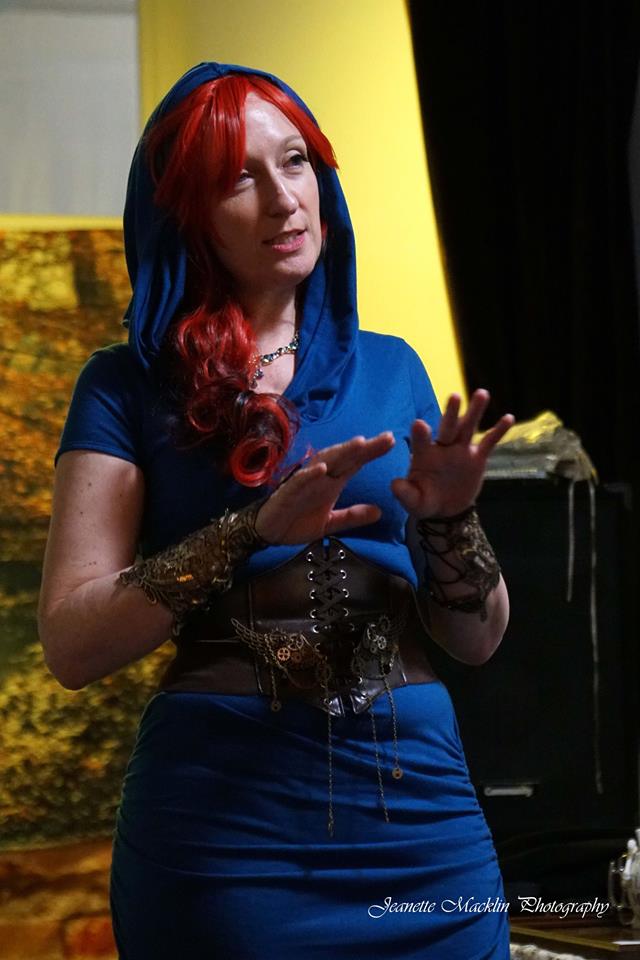 Belinda McKenna-Bicknell, also know as Belinda Storyteller has a wide range of traditional, folk, historical, personal, modern, original and commissioned stories to her repertoire. She has been performing since 2009 to a wide range of audiences and locations including: residential homes for the profoundly disabled adults, weddings, busking and bedsides. Her performances are described as quirky, passionate, intelligent and thought provoking.
Belinda's interest in stories began when she discovered reading fiction and fantasy mixed with creative writing enabled her to cope with childhood trauma. During her degree she studied: child development through literature, primary teaching and children's literature. She has also studied oral storytelling, clinical hypnotherapy, NLP, personal coaching, relational counselling. She has a current Enhanced DBS for Education.
We came to Marwell Zoo especially to hear these wonderful stories.
It is our third year coming. The 'Witch' tells the stories with such enthusiasm and energy. She's amazing!
Gail (12), Imogen (12) and Owen (9)
Intuitive art and spontaneous storytelling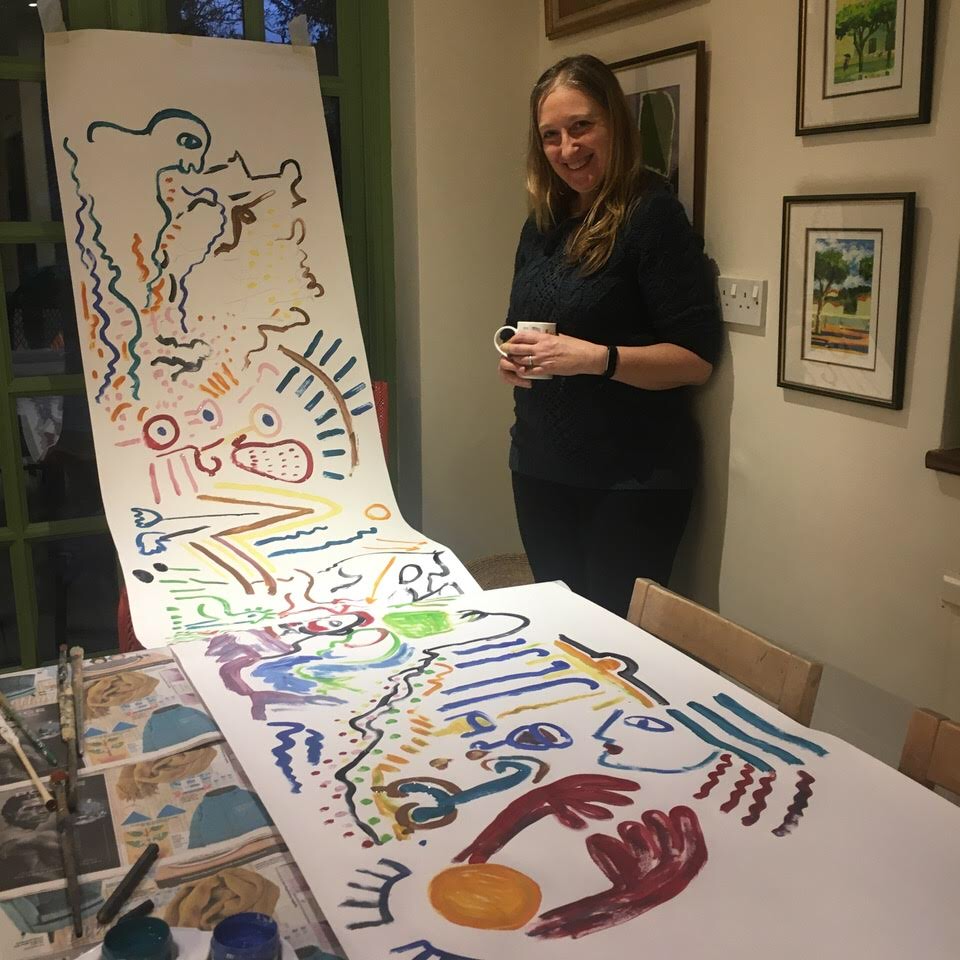 During the Covid Lockdowns Belinda Storyteller and intuitive artist
Felicity Swan embarked on a Zoom journey of playful enquiry. From that enquiry they developed an Intuitive Art and Spontaneous Storytelling process. Each session begins with Felicity placed before a blank canvas and a pallet of colours, while Belinda waits for a story to emerge from the drawing. In the end there is a brand new work of art, and a newly created story has been told.
Email to book this intimate and unique form of performance art.
Absolutely marvellous, and quite intense. I could see how the images and story were working together.
Oral storytelling workshop for beginners
Come with me on the carpet of Zoom to the Well of Stories and discover how to fish for a tale ready to be told. On your journey you will discover the bones that lead you to the treasure map, where sinews of sound and muscles of meaning will whisk you off to the Gathering of Ears. At the Gathering of Ears, hearts will meet, minds will wander and the world of Here will disappear. Where will you go, what will you find and where will you take it?
To start your storytelling adventure simply
email me for dates of the next Zoom workshop.
Adult courses for those aged 14 and over
1-2-1 virtual courses/tutorials for children aged 6 and over also available.
Parent and child sessions also available with children aged 6 years or over.
The Travelling Story Bag
What stories will we find in Belinda's story bag? Each item in its pockets, each secret in its folds will transport you far away to adventures in distant lands. What mysterious monsters, peculiar people or troubling treasure will you encounter on your journey? What unknow figments will test your courage and stretch you mind? Perhaps at the end of your travels, you'll realise there is more to story than meets the ear.
Enjoy this short story about a small bird that bought fire to the world.
Commissioned Performance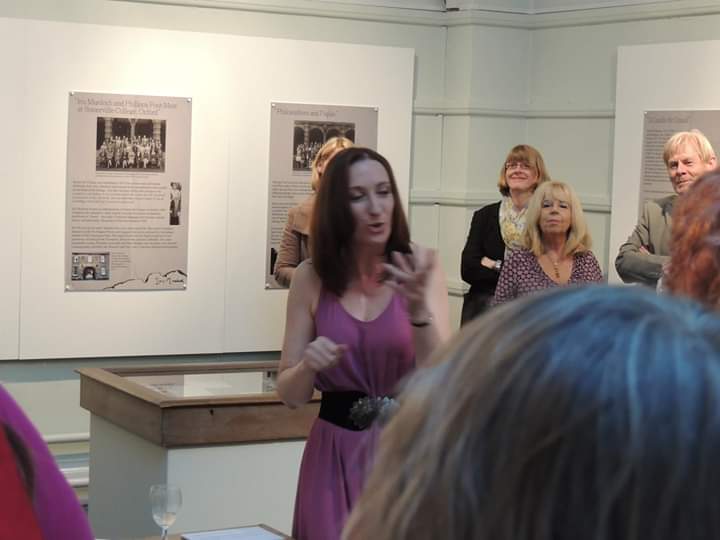 Dear Pip... was commissioned by The Iris Murdoch Research Centre at Kingston University.

Kingston University's Archive Department had more than two hundred letters written by Iris to her life long friend Philippa Foot the philosopher. Belinda was commission to produce a one hour performance that illustrated Iris's life as an author and a philosopher, as well as the importance of her relationship with Philippa.
Thank you for a very moving account of a turbulent friendship... I was gripped.
It bought the exhibition to life. Thanks again.
K. Cooper
'Flawed!' a one woman show (age 14+)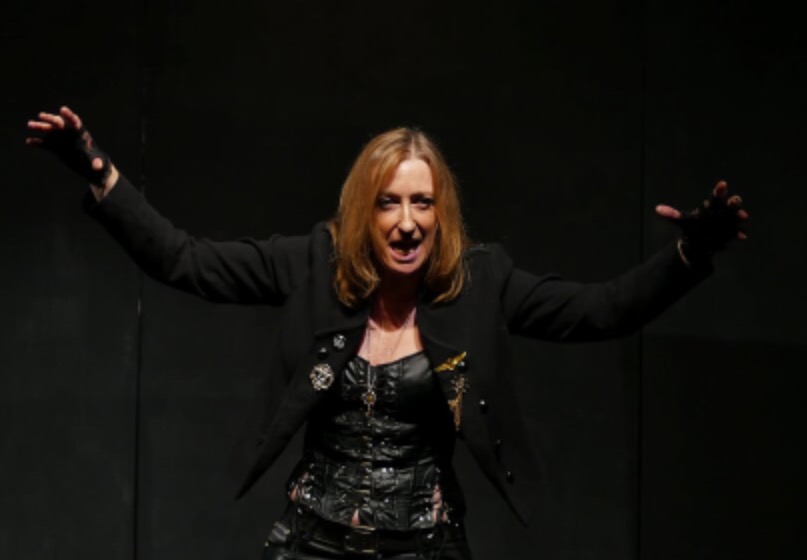 Belinda developed a 'one woman show' for the Rose Theatre and Kingston University's joint Storytelling Festival. The show developed for adults explored the sexual relationships between men and women using medieval bawdy stories and folktales. This performance included an audience discussion regarding the themes and actions of the characters within the story.
Thank you for a gift of an evening...It's so lovely to see a vibrant woman

taking to the floor so passionately.
M. Hunka
Gifts from the Sea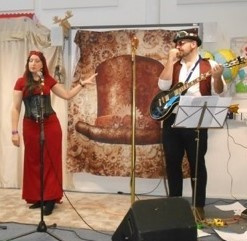 Belinda and her husband Jack (Duke Box) are currently touring with their show 'Gifts from the Sea' which is a mixture of ancient stories and modern song. Once a fisherman and his family lived in an isolated cove. One night under the magic of the full moon the young fisherman wished for love, but he soon discovers that secrets are storms and songs are snares. Will he find true love among the ever shifting waves of the deep and briny sea?
Consumate professionalism in an awkward venue...
You have the spell-binding storytellers gift.
Cordell
Online Personal Storytelling Skills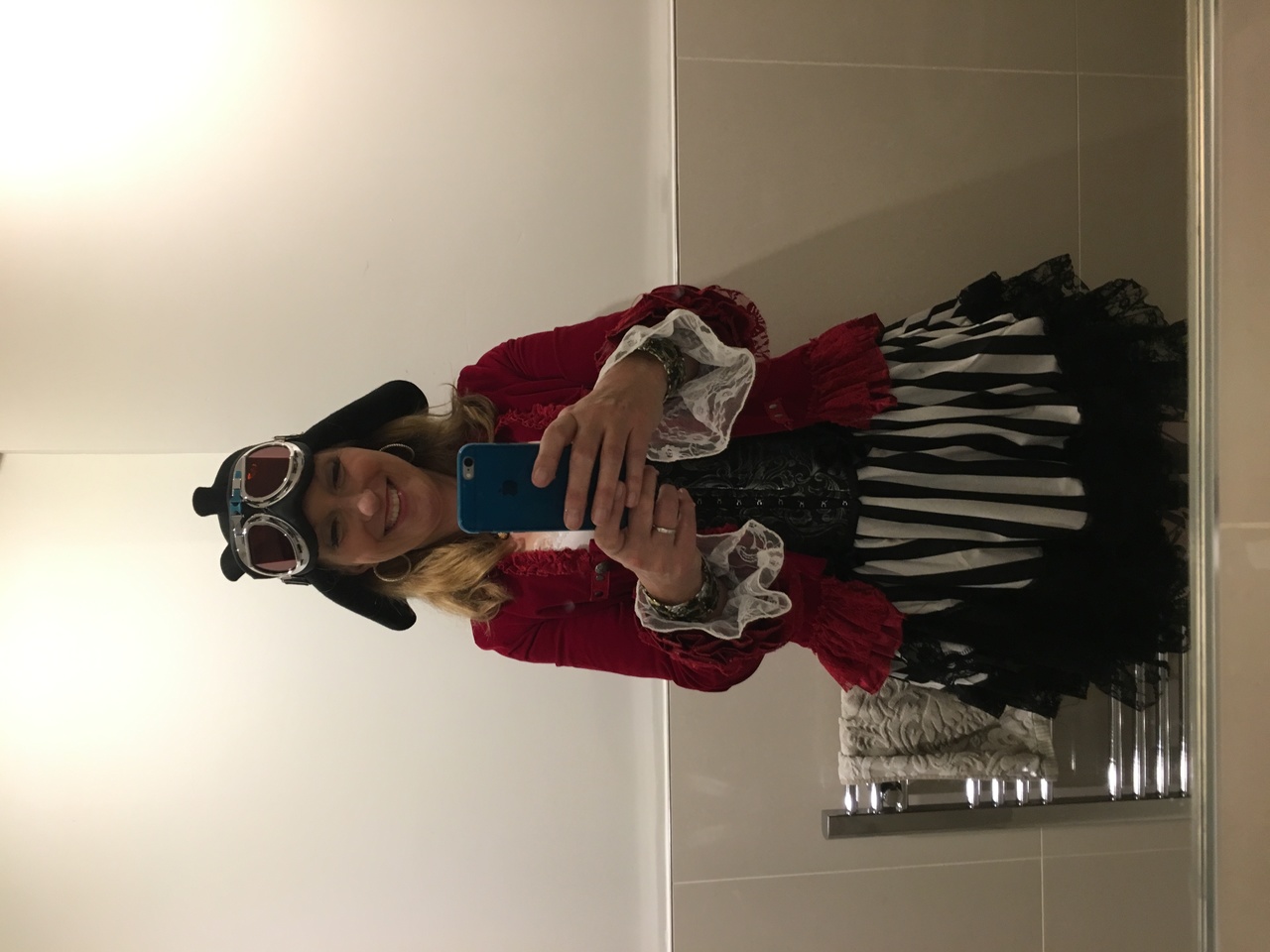 Learning the ancient art of oral storytelling develops confidence and public speaking skills. It also develops emotional literacy, self-awareness, compassion and empathy. Working with stories from your life experiences enables you to reflect on your past and develop new and healthier ways going forward. Understanding the complex relationship between story, teller and audience is a fascinating and rewarding journey of self discovery. To find out more or book a taster session
email BelindaMcKenna-Bicknell.
Brilliant engaging storytelling with my soon to be 6 year old who is now being home schooled.
C.Grafton.